The Corset and The Coat eCourse
$349
Each week, for 6 weeks, you will receive:
4 videos explaining the concepts (short, fun and to the point!)
Video class teaching you the movements
Bonus tip video(s) to help you incorporate the learning into your daily life
NOTE: Be sure to click the "Go back to Kathleen Pagnini" link on the payment complete screen or you won't receive the emails!
7 Secrets to a Sexy Silhouette
$12.99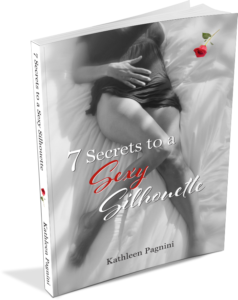 You have never heard nor seen this vital information until now! With the secrets found only in this book, you'll rediscover and reclaim your hourglass shape!