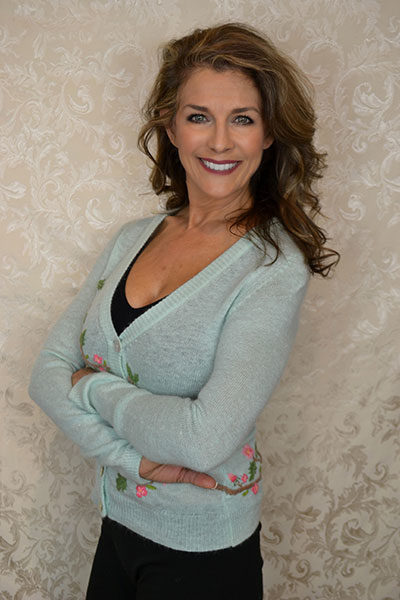 "The real secret of genius is to be a super baby  – continually exploring, asking questions and generally cultivating an attitude of excitement and interest.  Curiosity is one of our greatest assets yet we often let it fall into neglect and decay." The Genius Formula
"I have received more helpful information from Kathleen Pagnini's Class on the pelvic floor than I did from all the medical providers (Internists, OBGYN's, Urogynecologist's) in the last 4 years!" Mary, La Jolla, Ca.
Hi, and Thank You for visiting my website.
Hi,"I don't know about you, but I never liked my belly, it never seemed to go away. I had been a Certified Fitness, Pilates and Wellness Coach since 1984 and won Aerobic and Body Building Competitions. But at 48, I finally resigned to the fact I would always have pooch and would have to work my ass off to have some sort of a decent shape. I taught fitness classes all over the world, owned gyms and pilates studios. I was a fitness expert for crying out loud, yet I had pockets of fat! In 2008, I was still, teaching 25-350 (ok.. maybe I am exaggerating.. but it all started to feel like so much work!) a week. I was also, jogging, doing sit ups and eating low carb. I loved to stretch so pilates was perfect for me! But my body just kept getting more.. blah.. and I felt blah. I knew deep down inside something was missing.
In 2009, my journey began.
I was selected to mentor privately with Dr. Theresa Nesbitt, OBGYN/Geneticist in the study of women's peri menopause and menopause health. She is also Founder of BrainChanging LLC and Family Health Coaching Centers in Chicago, Illinois and Ireland.
Today, I am among a team of experts joining Dr. Theresa as we educate people worldwide on this revolutionary system of inner core and hormonal health.
I have discovered this missing piece for body control .. I have changed my body, I can better manage my emotions. I don't feel like I have to wear Spanks anymore! I seriously feel like Willy Wonka in The Chocolate Factory when after searching for years, he 'found the Golden Ticket' in the chocolate candy bar which gave him immense treasures for a lifetime!
To have discovered this missing 'piece' to my body, my soul, my spirit, and to keep it all to myself would be a shame… So, I am here to invite you on this journey. Self exploration, from the inside out. I've already blazed the trail for you.. we can continue down this path of wellness together! I will be your tour guide!

23 yrs old – EPCOT CENTER Tour Guide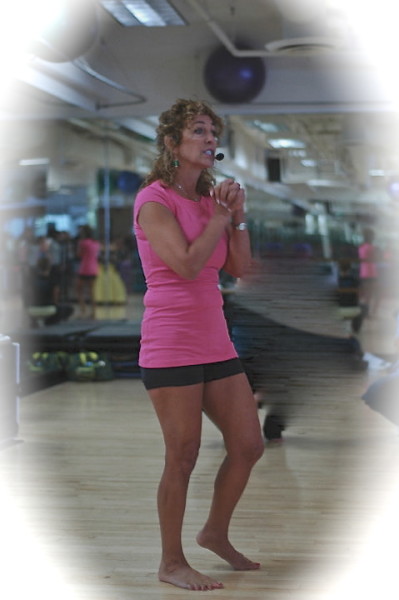 48 years old. Still teaching 15 classes a week working out tons!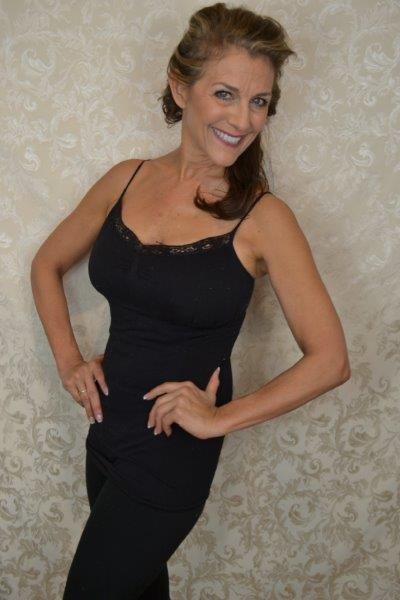 55 years old.  Feel better than ever!  I have learned how to manage my hormones, my life!  
ABOUT KATHLEEN – Speaker, Author, Fitness Expert and Family Health Center Coach.  Kathleen has been in practice since 1984.
She has lived all over the United States and has owned and managed
multiple fitness facilities in Florida, Colorado, Mississippi, and Arizona and California and Pilates Instructor
at Arizona State University.
She is Core and Pelvic Floor Certified, Movement Mapping™ Certified,  Stott Pilates, Ace Certified, Hole-in-one Pilates for Golf, ISP Injury Prevention and Senior Fitness.
If you are interested in hosting a Corset and Coat Workshop at your location, please call (310) 303-2714 for scheduling.
She offers Virtual Studio Sessions via SKYPE.
Train all three layers of the pelvic floor for better health and vitality and unleash your genetic potential.
Increase Passion, Life, Love and Laugher!
 Passionate about charities and giving back, she is always ready to donate endless hours to the youth (Jeans4Justice and Boys and Girls Club) to educate and inspire by increasing self respect and  confidence for our Future Leaders of America!

Kathleen Loves to have fun… when she's not teaching workshops.. you will find her having fun at Local Hollywood TV shows like… Lets Make a Deal as Ginger Rogers !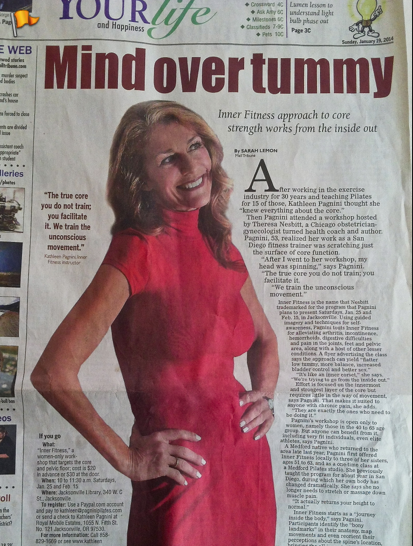 'MIND OVER TUMMY'… Medford Mail Tribune, Oregon January 19,2014

January 19, 2014
By Sarah Lemon
Mail Tribune
After working in the exercise industry for 30 years and teaching Pilates for 15 of those, Kathleen Pagnini thought she "knew everything about the core."
Then Pagnini attended a workshop hosted by Theresa Nesbitt, a Chicago obstetrician-gynecologist turned health coach and author. Pagnini, 53, realized her work as a San Diego fitness trainer was scratching just the surface of core function.
"After I went to her workshop, my head was spinning," says Pagnini. "The true core you do not train; you facilitate it."
Inner Fitness is the name that Nesbitt trademarked for the program that Pagnini plans to present Saturdays, Jan. 25 and Feb. 15, in Jacksonville. Using guided imagery and techniques for self-awareness, Pagnini touts Inner Fitness for alleviating arthritis, incontinence, hemorrhoids, digestive difficulties and pain in the joints, feet and pelvic area, along with a host of other lesser conditions. A flyer advertising the class says the approach can yield "flatter low tummy, more balance, increased bladder control and better sex."
"It's like an inner corset," she says. "We're trying to go from the inside out."
Effort is focused on the innermost and strongest layer of the core but requires little in the way of movement, says Pagnini. That makes it suited to anyone with chronic pain, she adds.
"They are exactly the ones who need to be doing it."
Pagnini's workshop is open only to women, namely those in the 40 to 65 age group. But anyone can benefit from it, including very fit individuals, even elite athletes, says Pagnini.
A Medford native who returned to the area late last year, Pagnini first offered Inner Fitness locally to three of her sisters, ages 51 to 63, and as a one-time class at a Medford Pilates studio. She previously taught the program for about year in San Diego, during which her own body has changed dramatically. She says she no longer needs to stretch or massage down muscle pain.
"It actually returns your height to normal."
Inner Fitness starts as a "journey inside the body," says Pagnini. Participants identify the "bony landmarks" in their anatomy, map movements and even reorient their perceptions about the spine's location, bringing the all-important structure back toward the center of the body.
"I'm a tour guide," says Pagnini.
Part of the trip takes participants back to infancy, when the arms and legs have no strength. The inner core, says Pagnini, is what enables a baby to hold up its heavy head. From that foundation, children gain mobility, eventually walking and moving like adults, with one noteworthy difference.
"If you look at children and toddlers and you look at their posture, it's perfect," says Pagnini.
Then injuries and other bodily changes — pregnancy and childbirth notably — impair the inner core and the brain's control of it. So the outer core is forced to compensate, along with other muscle groups, such as the gluteus, says Pagnini. In the case of postpartum women, she says, the nervous system's link to tissues may need to be reconnected.
"It's like the door's left open and they don't know how to close it."
Yet Inner Fitness is "not about Kegels," a commonly prescribed pelvic-floor exercise for women. Movements are even more subtle, making them seem almost "magical," says Pagnini. And Inner Fitness principles are adopted very quickly during and after the class, which runs for an hour and 30 minutes. Pagnini gives out homework and invites anyone to follow up with her via Skype.
"It's something they can tell their friends."
Reach reporter Sarah Lemon at 541-776-4487 or slemon@mailtribune.com.

Listen Here: EliteWire Interview with Kathleen Pagnini
Certified Fitness, Pilates and Wellness Coach, Kathleen Pagnini has over 30 years of experience helping people look and feel their best so they can reach their highest levels of success.
Feeling Your Best Leads To Success
Tell us about the type of training you do for your clients.
Why is your approach unique? What do you offer that others don't?
How does feeling good about yourself and how you look translate into success?
What type of person will get the most out of working with you?
What one success tip would you give our listeners today?
To learn more about Kathleen Pagnini and how she can help you gain the confidence you need to succeed by feeling your best, please visit www.innercorefitness.com for upcoming workshops and www.thecorsetandthecoat.com for online programs.
This podcast is brought to you by Annie Jennings, of the national publicity firm, Annie Jennings PR and creator of the EliteWire online magazine. Learn more about Annie Jennings at www.AnnieJenningsPR.com
Published Articles
As Seen on San Diego's UT-TV Here
Seven Secrets to a Sexy Silhouette from RSF MAGAZINE Here
A Story of Hope from RSF MAGAZINE Here

A Journey to the Center of Your Core from FINE MAGAZINE Here 
A Girlfriends Guide to Wellness from RSF MAGAZINE Here

 A Journey to the Center of Your Core from RSF MAGAZINE Here

Do you have questions? Contact Kathleen Here.
Ready To Work With Kathleen? Check out what she offers and how she may be able to help you get the results you are looking for here.